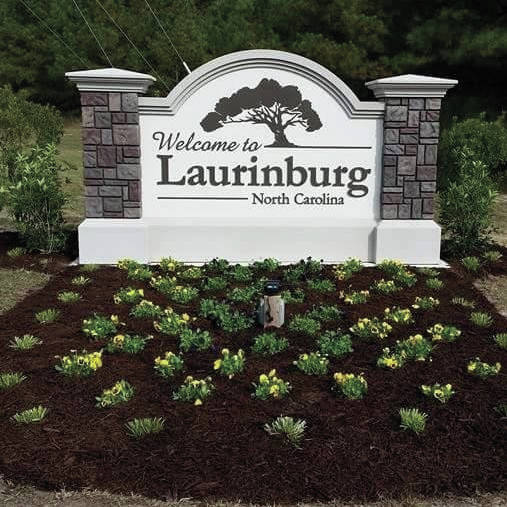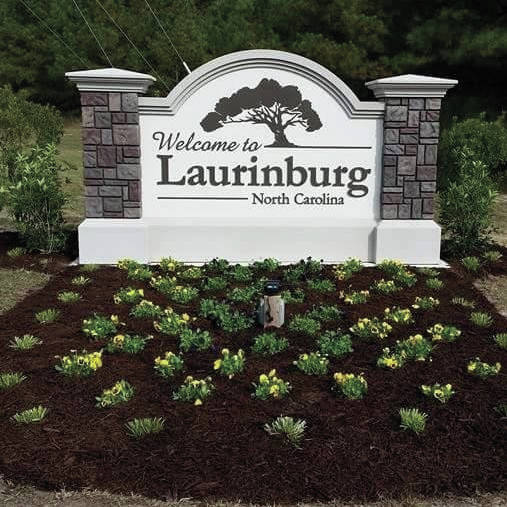 There are two more forums planned — one Sunday and one Monday — for those seeking seats on the Laurinburg City Council.
LAURINBURG — Many of the problems that Laurinburg faces boil down to one thing — jobs, according to many of the people running for Laurinburg City Council.
During the Scotland County Democratic Women's candidate forum on Thursday, the candidates cited job creation and investment in the city as a way to boost Laurinburg's economy and address certain needs.
Speaking at the forum were District 2 incumbent Drew Williamson and challengers George Medlock and Brian Gainey. District 1 incumbent J.D. Willis also spoke. Mary Evans, who is also seeking the District 1 seat, spoke at an earlier forum.
Willis, who has served on council for five years, took the opportunity to tell residents that the city is in the best financial position it has been in years.
"The city of Laurinburg has done a few great things during the last four years," he said "It has basically been over shadowed by the City Hall project. People don't have the right information from the city".
The incumbent boasted the city having one of the lowest tax rates for cities similar in size —falling second only to Southern Pines by two cents. Willis also explained Laurinburg's electric rates are lower than Duke Energy, Lumbee River, Lumberton, and Pee Dee Electric.
"We will not be raising the tax rate, utility, water , sewer rates because we have taken a strong hold on our finances," Willis said, while defending the decision for a new $9.165 million City Hall/police department.
Members in the audience seemed mostly worried on jobs coming to the area. Some believing work hisn't coming to Laurinburg because "taxes are too high."
"We are in the process of locating industry and retail into the city," he said. "We have quite a few people that are interested."
Williamson also touched on attracting business, while also defending the recently approved municipal project.
"I have said it a million times… we will not increase taxes," Williamson said —also adding the city has a large fund balance to handle any emergency that might arise.
According to Williamson, the construction of the building is also a sign of good faith to show business interested in coming to Laurinburg that the city is willing to invest in itself.
The councilman also touched on the current sub-par police department not being adequate and one of the main reasons for the project.
"Our police officers deserve better," he said.
Gainey, who has been opposed to the project decided not to focus on the controversial project, but rather focus on other types of business that could be attracted to the city to decrease unemployment, which is the highest in the state at 9.2 percent.
"I don't think we will have another huge business in Laurinburg," Gainey said. "I think smaller franchises and business are something that we have to explore."
Gainey also wants to continue investing in law enforcement to lower the city's crime rates, while also working to fix flooding problems in the city.
Medlock believes smaller business are an answer to Laurinburg economic and unemployment problems, stating a focus on locally owned business is key.
The city could issue zero percent interest loans to local business owner hopefuls, while also looking to limit the amount of franchised fast food restaurants in Laurinburg, according to Medlock.
"If a Laurinburg business owner lives in South Carolina, he will be spending his money in Florence —not here," Medlock said.
He also explained he would have paid more for the Laurinburg City Hall project if the construction was carried out by local companies.
"Local government officials seek bids from outside contractors and architects — denying us jobs and profits," Medlock said. "This city hall needs to be built by local contractors exclusively… this will ensure the money that we spend on city hall will circulate in the hands of local citizens."
District 2 candidate Frank Evans was not able to attend because of work.
The next candidate forum will take place Sunday at 5:30 p.m. at Westminster Presbyterian Church. The forum will be hosted by the Scotland County Civic League and the Scotland County Branch of the NAACP.
There is also a candidate forum Monday at 6 p.m. at the Scotland County Courthouse. It is sponsored by the Laurinburg/Scotland County Area Chamber of Commerce, the Extension & Community Association County Council and the Junior Service League.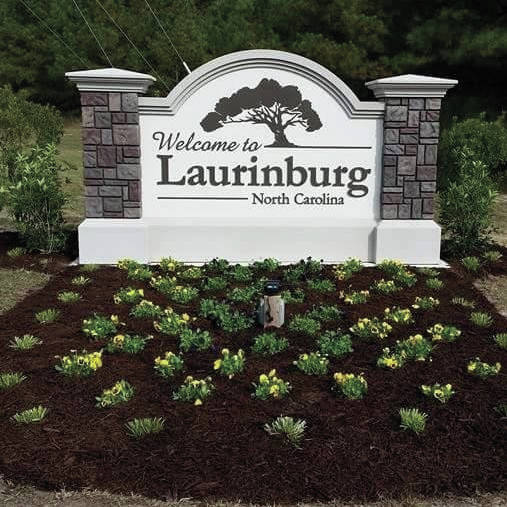 There are two more forums planned — one Sunday and one Monday — for those seeking seats on the Laurinburg City Council.
Reach Nolan Gilmour at 910-506-3171