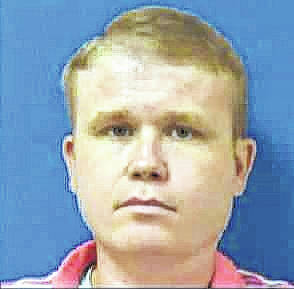 LAURINBURG – A Laurinburg man has been arrested for scamming people looking to make affordable home improvements.
Bryan Medlin, 39, Blue Woods Road was arrested on Nov. 26 on two warrants for obtaining property by false pretenses after he took money from two families to complete construction projects in October and failed to do the work.
Kelly and Andreas Munsey hired Medlin to build a wheelchair ramp for their home on Pinewood Trail. The family paid him $2,300 up front because Medlin told them he needed the money to purchase materials.
"That was all the money we had saved up," Kelly Munsey said. "We'll be alright; we'll get it back, but what if he does this to somebody who can't recover?"
The Munseys hired Medlin because he had been working on a porch for a friend of theirs. They were impressed with the work he was doing and asked him to quote them a price for the ramp.
After he took the money from the Munseys, Medlin not only did not begin work on the ramp, he disappeared and did not complete the friend's job, according to Kelly Munsey.
When Andreas Munsey went to small claims court in an attempt to recoup his money, he found out that Medlin has a record of scamming people for home improvements.
"We found out that he has three outstanding cases like this and has settled four last year," Kelly Munsey said.
The Munseys later swore out a criminal warrant against him.
If a scammer takes money and does not perform any work, a criminal warrant can be obtained. If he or she does even part of the work the, scam becomes a civil case.
The Sandlin family also swore out a criminal warrant against Medlin for work that was supposed to be done on their Purcell Road home. Medlin scammed them out of over $6,000, according to incident reports from the Scotland County Sheriff's Office.
This is not the first time the sheriff's office has arrested Medlin for this type of crime, according to Lt. Kelly Jacobs of the sheriff's office.
He was detained for the same crime in Scotland County in 2013 and has a court case pending in Hoke County on Jan. 24 for obtaining property by false pretense.
"He has three pending court cases for obtaining property by false pretenses," Jacobs said. "People need to get familiar with his face and know when they see him, he's a predator − a predator for their money."
Medlin was arrested by Laurinburg Police Department for felony obtaining property by false pretense in August.
Medlin was released on a $1,000 each unsecured bond for the two current warrants and had his first court appearance on Monday.
Protect yourself
Nothing is foolproof, but there are steps that homeowners can take to keep themselves from getting scammed.
Jacobs recommends getting a contract or recording the agreement.
"Don't do anything verbally. We'd like to say we live in the 40s or 50s where a handshake and a man's word was worth something, but this is a different time," Jacobs said. "Have things documented or recorded. Everybody has a smartphone. You can record the verbal agreement if you don't want to do a paper contract."
Lt. John Hunt of the Scotland County Sheriff's Office recommends that consumers research anyone they hope to hire and meet the contractor in person.
"Go to places like Angie's List; do the homework," Hunt said. "Make sure you interview them. If you apply for a job you've got to go to an interview, and you have to interview [the contractor] to get a feel for the person."
Hunt warns against paying up front and paying in cash.
"A legit contractor doesn't ask for cash up front, a deposit maybe," Hunt said. "Don't pay in cash and always get some form of receipt. That way if you have to go to court, you have proof of when you paid and how much."
Home Advisor is another website that helps homeowners find contractors. According to the website, the most frequent home improvement scams are: intentionally providing false information, accepting payment and not doing the agreed upon job, altering the terms of the contract, adding to the cost and false advertising.
Many scammers show up at the home and offer a service.
Some red flags for home improvement scams are: promising discounts for finding other customers, having materials left over from jobs, requiring cash payments, asking homeowners to secure the required permits, not having a business phone number, pressuring consumers to commit to the job right away, promising extended guarantees, requiring full payment upfront and recommending owners take a loan from a lender the contractor knows.
Home Advisor recommends asking questions like how long the contractor has been in business, is he or she licensed to work in the area and when the license was issued, are they bonded and insured and for how much, and ask for references from other customers.
Before choosing someone to complete a project be sure to think through the project and what is required, get a written contract, shop around and get several estimates, check the company or person with the Better Business Bureau, verify that licenses and insurance are legitimate and only make the final payment if work is done to your satisfaction.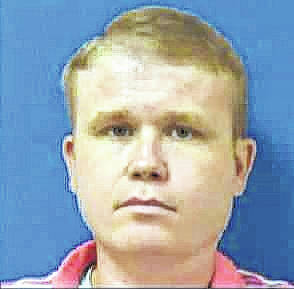 Medlin
Reach Beth Lawrence 910-506-3169