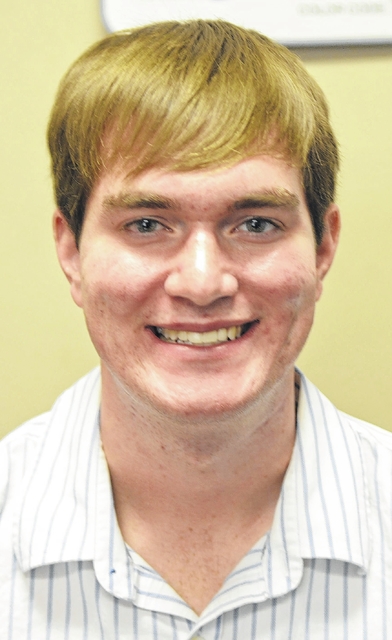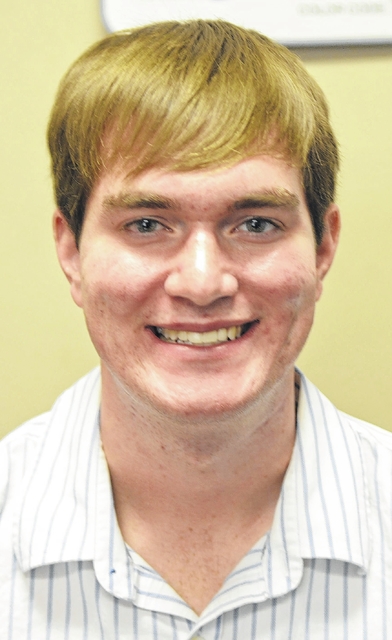 Martinez
When an athletics program is as accomplished as Scotland High's, each sports season begins with heightened expectations. Passionate fans come to expect a certain standard from their teams, and that is no different when it comes to Scotland County and their Fighting Scots.
But the fall and winter athletic calendar year, perhaps even more so than others in recent memory, could be a banner one for Scotland sports.
Now, I realize this is a bold claim — after all, the Scots just wrapped up a season in which its football program advanced to the quarterfinals of the 4A state playoffs after winning its fourth straight Southeastern Conference title, the girls basketball squad finished undefeated in the SEC to win its fourth consecutive title and boys basketball knocked off rival Richmond Senior in the regular-season finale to end a 14-year SEC championship drought.
But I think those accomplishments are just the beginning of what we'll see from the Scots come August.
Scotland football is expected to once again compete for a conference title and challenge for a state championship after finishing 12-2 and rolling to two playoffs wins before being upset by Hoggard in Wilmington.
The Scots, coached by Richard Bailey, return all-SEC quarterback Dashaun Ferguson who filled in admirably for the injured Jaylend Ratliffe last season, a stout offensive and defensive line, two stellar wide receivers in Randy Leak and Willie Douglas, and two budding stars that have garnered the attention of college programs across the nation — linebacker Jonathan Smith and tailback Zamir White.
Girls volleyball is another sport that has emerged as one of the most consistent programs at the school, led by coach Molly Hayes. Last year was a rebuilding campaign for the Scots, who fielded a freshmen-laden roster, and yet they still finished 7-3 in the SEC, good enough for second in the conference while qualifying for the playoffs.
Scotland returns all-conference performers Emma Gray Beacham, Kaitlin Lewis and Nahir Pegues and should contend with 2014 champion Pinecrest atop the standings.
Girls tennis and girls golf should continue to improve with players that have gained a year of experience under their belts, and cross country is coming off a year in which four runners were named all-conference.
Boys soccer, coached by Danny Gallagher, graduated several key contributors, but that should open the door for new faces to come in and bring a reinvigorating presence to the program.
All the while, Scotland will likely have completed constructing a state-of-the-art video scoreboard at Pate Stadium that will enhance the football gameday atmosphere and serve as a unique advertising tool for local businesses. It will generate revenue for various projects to facilitate the growth of every athletics program.
Building on-campus tennis courts, installing a new gymnasium floor, creating practice infields for the ninth-grade baseball and softball teams and a placing a new walking track around the soccer facilities, which would also make the fields more accessible for emergency vehicles, are all projects the athletic department hops to tackle in the near future.
And in the winter, boys and girls basketball headline the season while wrestling, led by second-year coach Rangel Moore, will continue building a team that saw Zitemus Henderson earn a No. 1 seed in the 120-pound playoff bracket last year.
Girls basketball, with coach Janie Hodges at the helm, finished 16-9 overall and rolled through the conference slate, finishing 10-0 in the SEC. Despite losing SEC Player of the Year Destiny Campbell to graduation, the Scots will welcome back a trio of all-conference starters in ShanQaylia Stanton, Ashlyn Dial and Khasiya Sellers who should keep the program at or near the top of the league.
The boys basketball team, which has made substantial leaps under third-year coach Michael Malpass, won 15 games last season and steadily improved as the year progressed. They finished 7-3 in the conference, and shared the SEC title with Richmond, though they defeated the Raiders in both regular season meetings.
The boys are graduating two starters that have been the key to the Scots' turnaround the past two years in Travis Miles and Jeremias Easterling, but return SEC Player of the Year Jordan Ratliffe and have talent rising from the junior varsity and B-Team ranks. Those teams also won conference championships.
Exciting times are ahead for Scotland fall and winter sports — the only downside is the wait for them to begin.
Logan Martinez can be reached at 910-506-3170. Follow him on Twitter @L_Martinez13.