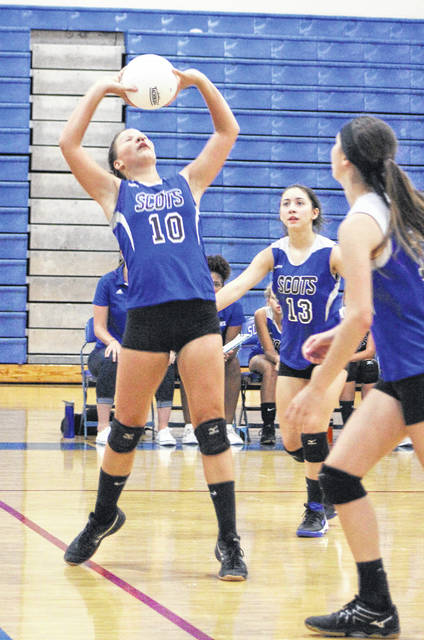 LAURINBURG — The Lady Scots volleyball team tied for third place in the Sandhills Athletic Conference after a 3-0 loss to undefeated Richmond on Thursday.
The Lady Scots dropped their final match of the regular season to the Lady Raiders, 11-25, 11-25 and 21-25. Richmond's undefeated record earned them the title of regular season conference champion with a 14-0 SAC-8 record and are 22-0 overall.
Pinecrest finished second in the SAC-8 at 10-4 while Jack Britt and Scotland tied for third at 8-6. For conference tournament seeding, a coin toss decided if Scotland or Jack Britt would earn the three seed. The Lady Scots lost the coint toss and was given the No. 4 seed and Jack Britt received the No. 3 seed.
Hoke came in fifth at 8-6 after suffering losses to the Lady Scots and the Lady Bucs. Lumberton finished in sixth with a 4-9 conference record followed by Purnell Swett in seventh at 3-10 and Seventy-First in eighth at 0-14.
The No. 4 Lady Scots will host No. 5 Hoke on Monday, Oct. 16 at home at 6 p.m. to kick off the first SAC-8 tournament.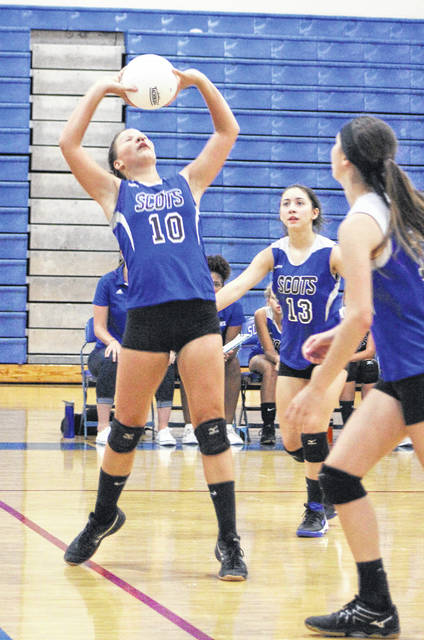 Amber Hatten | Laurinburg Exchange The Lady Scots will host Hoke on Monday, Oct. 16 at 6 p.m in the first round of the Sandhills Athletic Conference tournament. The Lady Scots finished the regular season tied for third with Jack Britt.