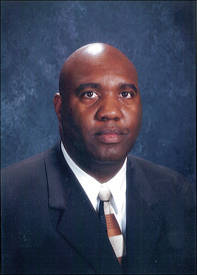 The beginning of a new school year, like the dawning of a new day, reminds us that the future holds infinite possibilities. I am never more keenly aware of this than on the first day of school. As I walked through the hallways and in the classrooms of our schools on Monday morning, the first day of school for the majority of Scotland County Schools' students (SEarCH started back mid-August), the energy and excitement in the air was literally palpable. From our youngest students to our upcoming graduates, to our faculty and staff members, the sentiment that was shared was one of hope, promise, and anticipation for the best school year yet. This academic year, we will build on our many successes while continuing to add more innovative initiatives for our students.
One of those innovative initiatives was literally 'rolled out' this summer. Our STEAM3 (Science, Technology, Engineering, Arts, Math, Medicine, Manufacturing) Mobile Classroom has already hit the road bringing hands-on learning modules to students across the district. Our STEAM3 Mobile Classroom is one of only two in the state and only one of a few in the nation. This 'out of the classroom' program was recently featured in the national publication EdTech Magazine for its originality and creativity in bringing real-world applications to students and exposing them to some of the most cutting edge technology. In its first year on the road, the mobile classroom will focus primarily on our elementary schools. We are already integrating STEM into our middle and high schools, but we know we've got to capture our students' attention as early as possible and get them excited. With all economic indicators pointing to exponential growth in STEM related careers over the next 20 years, we are doing our students a disservice if we don't start preparing them now for the world and workforce that they will face when they graduate.
Along those same lines, knowing that technology is a critical tool for today's learners, we have begun the first phase of our One-to-World technology rollout plan. Mirroring our successful one-to-one pilots at SEarCH, the STEM Academy and AIG Magnet program, the students at Scotland High School received their Google Chromebooks this week. Students will be using these pieces of technology in the classroom in addition to being able to take them home with them. Knowing that some students do not have internet service in their homes, we have placed WiFi connections on many of our school buses and will continue to expand the internet to our other buses this year. By placing the WiFi on the buses, you are extending the classroom and learning opportunities to the rides to and from school every day.
We are also expanding course opportunities at the high school as well. It's been previously reported that just this past year, our students earned credit for 1,245 college courses through our ongoing partnership with RCC and have earned over 500 industry recognized credentials in areas such as OSHA, Microsoft, Adobe Suite, ServeSafe, Work Keys, CNA, and welding. This school year we are expanding our Career and Technical Education Courses by adding EMT, Pharmacy Tech, and drafting to the course selection. Additionally, we continue to offer more college level courses and
have more of our students taking the SAT and ACT exams in preparation for their post-secondary education. By exposing our students to possible career choices and guiding them through the necessary steps to pursue their career dreams, we are giving our students a distinct advantage when they graduate and fulling our promise to them and to the community to graduate all students career and college ready.
So as you can see, it's no wonder that we all are excited about this upcoming school year, and these are just a few of the many examples! All of these efforts serve to continue to increase our graduation rate, lower our dropout rate, and increase the number of students going to college, to the workforce, or to serve in our armed forces. We understand and appreciate that our successes and continued growth doesn't just happen. It not only takes the hard work and dedication of our staff but also of our community. Never before has the phrase 'it takes a village to raise a child' been more true. Our community partnerships are vital to the success of our children and truly our entire community as well. From the countless donations of supplies and time to the opportunities for real-world experiences and career exposure, the Scotland County community has met the challenge to rise up and support our children. With your continued and growing partnership, there is no doubt that the feeling of excitement that we had on the first day of school for a future of new hopes, new dreams, and new possibilities will carry throughout the year and become a reality for our community ensuring that Scotland County remains a great place to work, live, learn and play.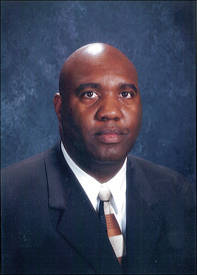 Dr. Ron Hargrave, superintendent of Scotland County Schools, wrote this week's Focus on Scotland, an effort by community leaders to make Scotland County a better place to work, live, and play.