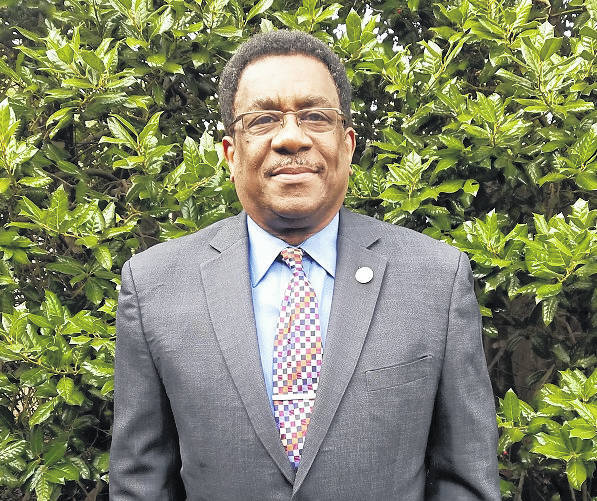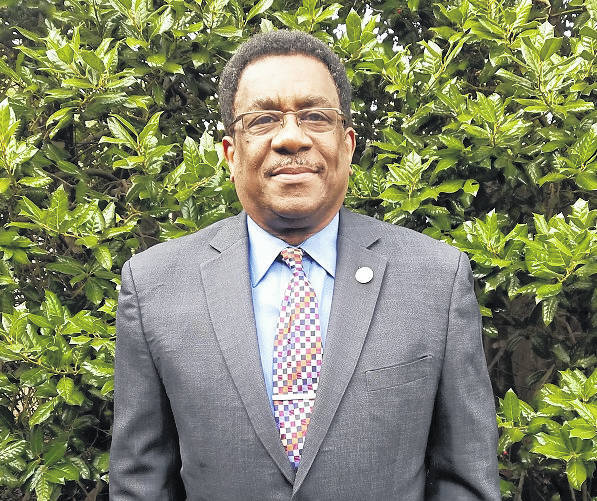 Pierce
WAGRAM – State Rep. Garland E. Pierce announced that he intends to run for another term representing Scotland County in Raleigh.
"I'm proud to announce that I will be, once again, filing for House District 48, a district I've served since 2004, at that time the district was Scotland County, Hoke County, and Robeson County," Pierce said Wednesday. "My motto is: Your voice in the state House. I still stand by that."
If reelected, this will be Pierce's eighth term in the General Assembly. He serves House District 48, which includes portions of Richmond, Scotland, Hoke and Robeson counties.
He has served as a North Carolina State House Representative since 2004 and is currently serving as the minority whip.
He serves on the non-standing joint legislative emergency management oversight committee.
Pierce is also a member of eight standing committees: appropriations, banking, commerce and job development, homeland security/ military and veterans affairs – on which he serves as vice-chairman, homelessness/ foster care/ and dependency; house select committee on disaster relief, insurance, and the house select committee on redistricting. Pierce has been an outspoken opponent of Republican attempts to Gerrymander voting maps through redistricting.
Through the gerrymandered map Pierce currently serves portions of Scotland, Hoke Richmond and Robeson counties, but that will change for the upcoming election.
"It was originally Scotland, Hoke and Robeson, and then, with redistricting, it went to Scotland County Hoke County and Richmond County; and with redistricting again it will be a two county cluster which will be Hoke County and Scotland County," Pierce said. "But it will be the whole two counties. I'm very familiar with those counties after 13 years, although I didn't represent parts of those two counties, I still represented the counties because people called on me for whatever they needed because they did not distinguish the way the lines were drawn."
Pierce used that experience to become familiar with the issues those counties faced.
He hopes to continue to be a champion of issues of poverty, economic development, re-integrating offenders into society and the environment.
"Reentry is an issue that we've dealt with since I've been there and I think that's a whole lot better for people coming back from state institutions into the communities," he said.
Pierce was chair for the committee that created re-entry councils at the local level and secured funding and created a list of priorities for those attempting to make the transition from prison to civilian life.
"Poverty and economic development go hand in hand, and I understand the importance of that. Poverty is always going to be with us, but I think there are still some programs that we've got to work towards in order to lift people from poverty," Pierce said. "That comes with economic development. You've got to have economic development; you've got to create the jobs; you've got to prepare people for work to be qualified, and I think that comes with a good education system."
As to education Pierce believes that the state needs to ensure that educators and school staff should be well paid and that school systems should be able to provide students the materials they need to flourish.
Pierce was born in Fayetteville but currently resides in Wagram, and he is the Pastor of Bright Hopewell Missionary Baptist Church in Laurinburg. He has lived in the Scotland County area for 27 years.
Pierce was awarded an 89 percent rating in 2013 by Environment North Carolina for his voting record on issues like fracking and water protection.
Pierce has also served as chair of the North Carolina Legislative Black Caucus, Democratic conference chair and third vice president of the NAACP.
He is retired from the UPS – United Parcel Service and the US Army where he served from 1971 to 1974.
Pierce and his wife Barbara have two children James and Nicole and two grandchildren, Danny and Ari.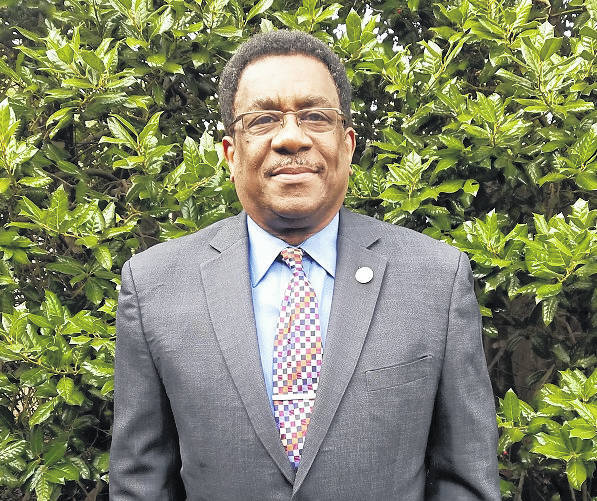 Pierce
Reach Beth Lawrence 910-506-3169