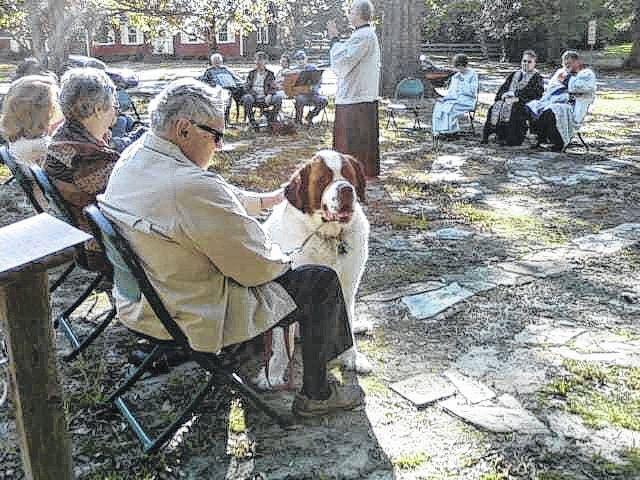 LAURINBURG — St. David's Episcopal Church will hold a ceremony Sunday to bestow blessings and protection on four-legged family members who don't often get to attend church.
The Blessing of the Animals will take place at 3 p.m. at the church located at 506 Azure Court.
The tradition dates back centuries, according to Weston Cook, a lay leader for the church.
"It's been a tradition in Christianity since the middle ages when religious leaders would bless domestic and wild animals," Cook said. "In more modern times it has come to be known as a pet blessing."
As for St. David's, Cook said the ceremony has taken place every year since he's been there in 25 years and probably a lot longer.
The service will include readings of prayers from St. Francis and others about animals in Christianity, Cook said.
There will be a special prayer, then Cook, Father Steven Teague of St. David's and Pastor Linda Nelson of Lutheran Church of the Living Word will bless each animal.
"We will individually bless every dog, cat, canary, snake and whoever shows up," Cook said.
The service will end with a hymn and a closing prayer.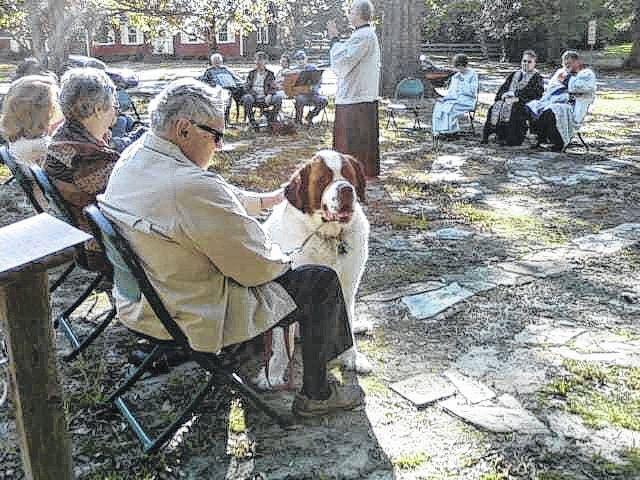 St. David's Episcopal Church holds an annual Blessing of the Animals ceremony.
Reach Beth Lawrence 910-506-3169